'Prepared to tackle difficult topics, she writes about them with grace and humour.'
       'Witty and beautiful. There's a depth to her writing.'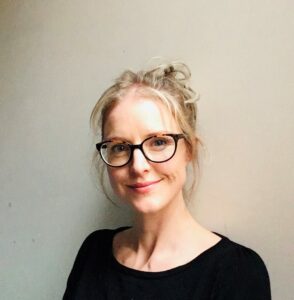 Alice Williams is an author and freelance writer based in Melbourne.
At 19, Alice ran off to study Buddhism. Sadly, she wasn't great at monasteries so she came home to study writing and directing. It was while screaming at the crew on the set of her short film, Tough Love/Catholic Dungeon, that she realised her personality was better suited to writing alone in a temperature-controlled room.* 
She had her first book published at 27 and eventually landed a dream job in television, only to be disillusioned by the toxic culture.
After a quarter life crisis she re-trained to become a yoga teacher and entered a 12-step program to treat an eating disorder. The two years she spent immersed in the wellness world of yoga teacher training and addiction recovery sparked many hilarious experiences, all of which she wrote about in her second book, Bad Yogi.
Alice is an experienced public speaker and teacher and has written for The Guardian, The Age, Sunday Life Magazine, Women's Health Magazine, The Sydney Morning Herald, news.com.au and dailylife.com.
She now has two young children, and is writing children's books and a third book of adult non-fiction.
*She'd actually had an inkling she was going to be a writer when she was little, but ignored it because it looked hard and lacked glamour.